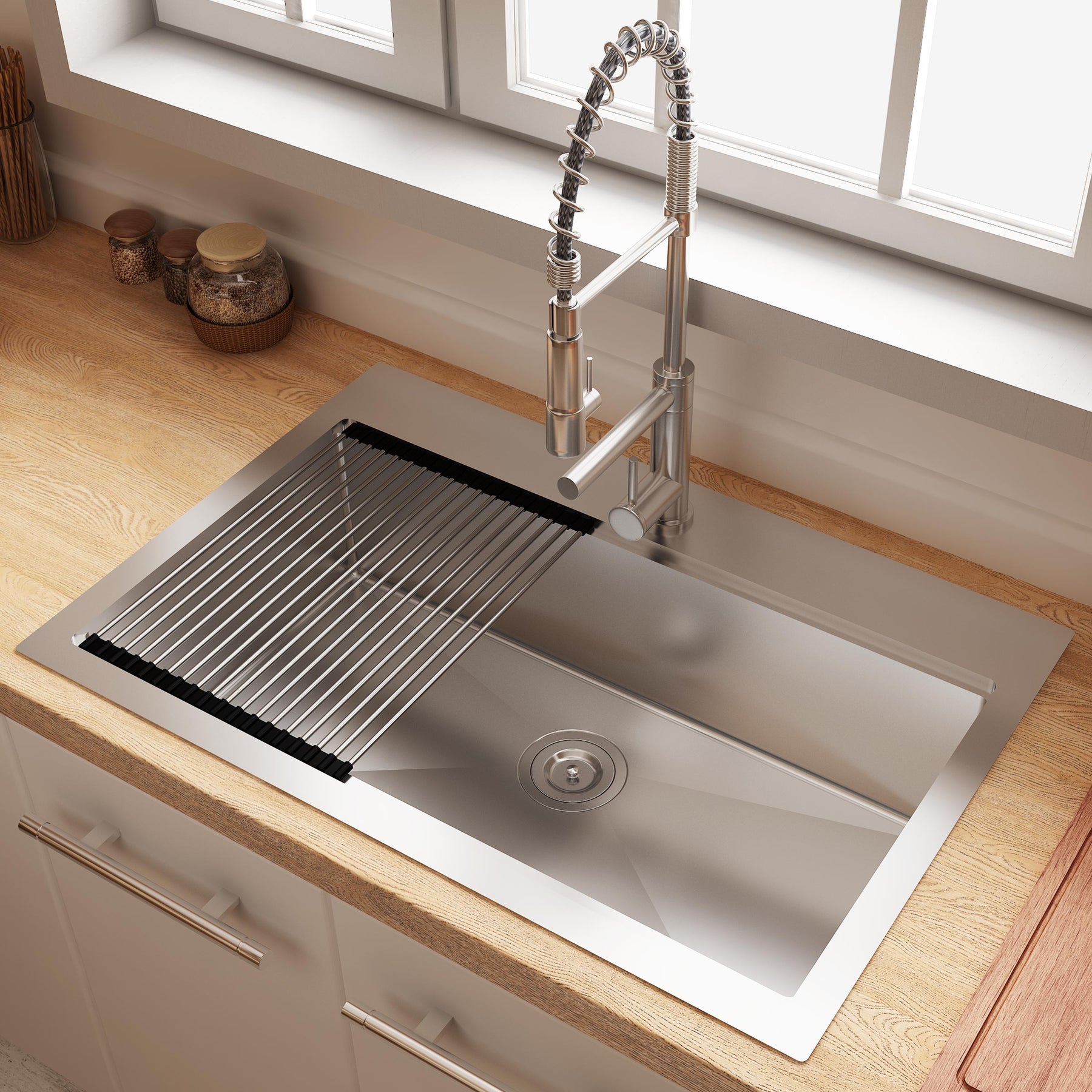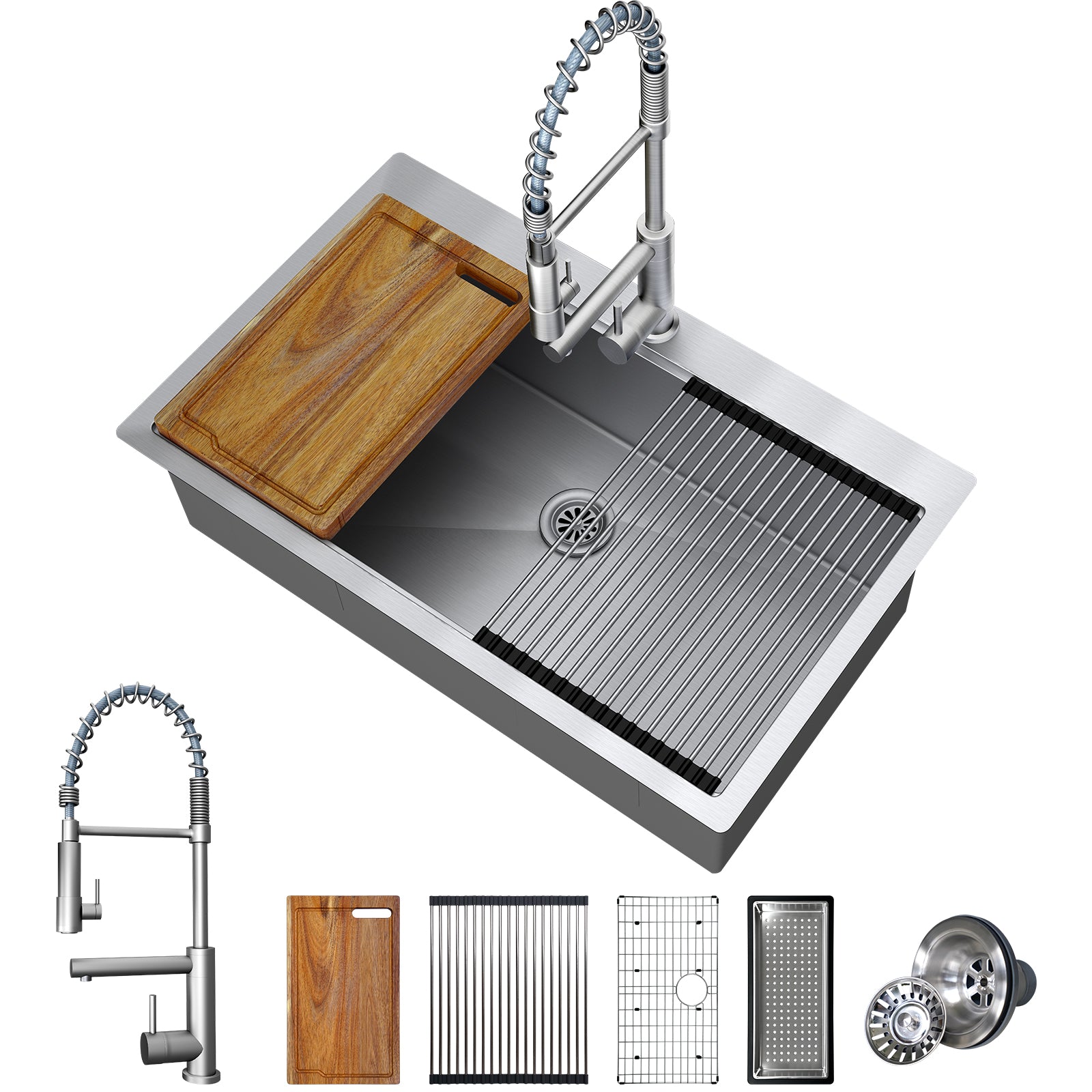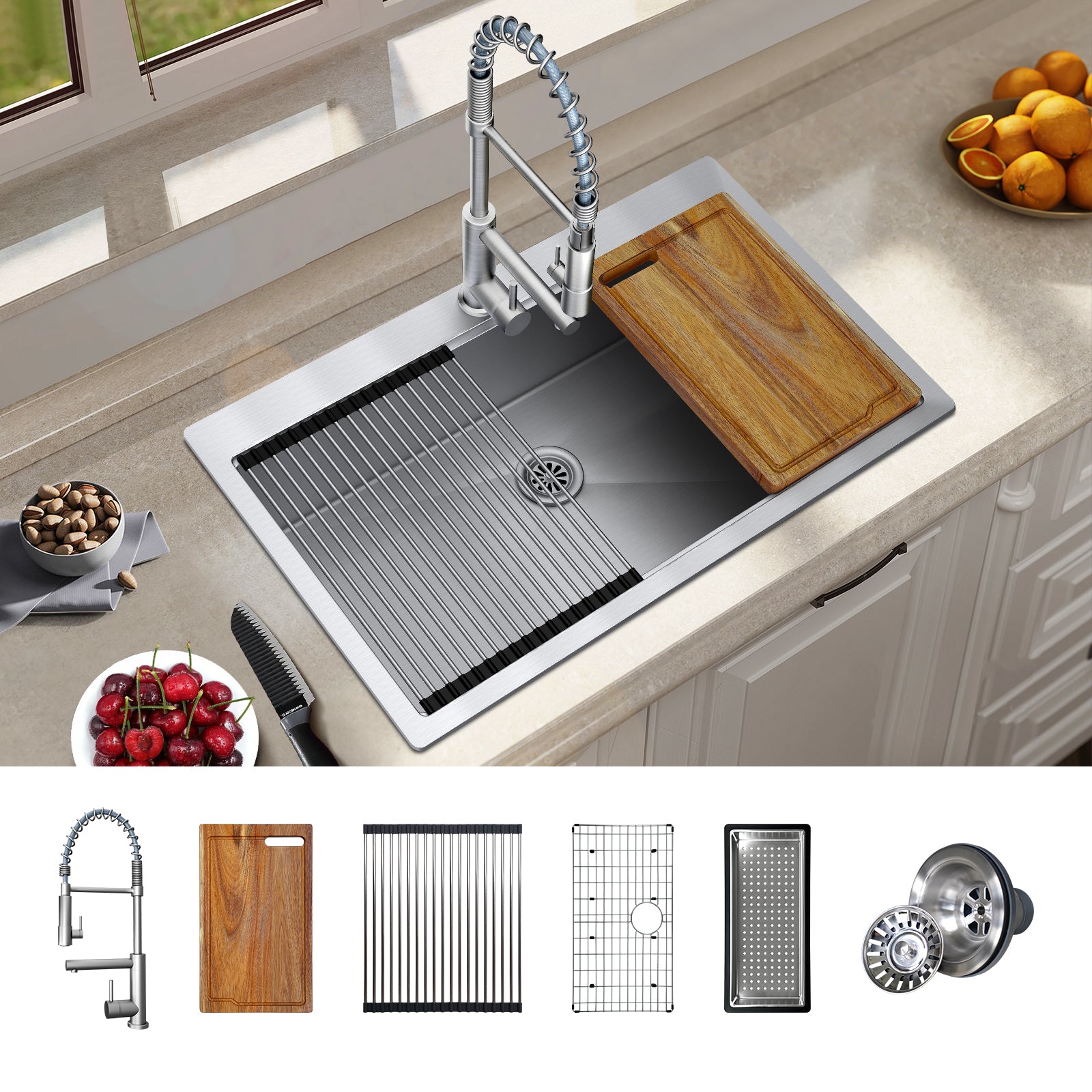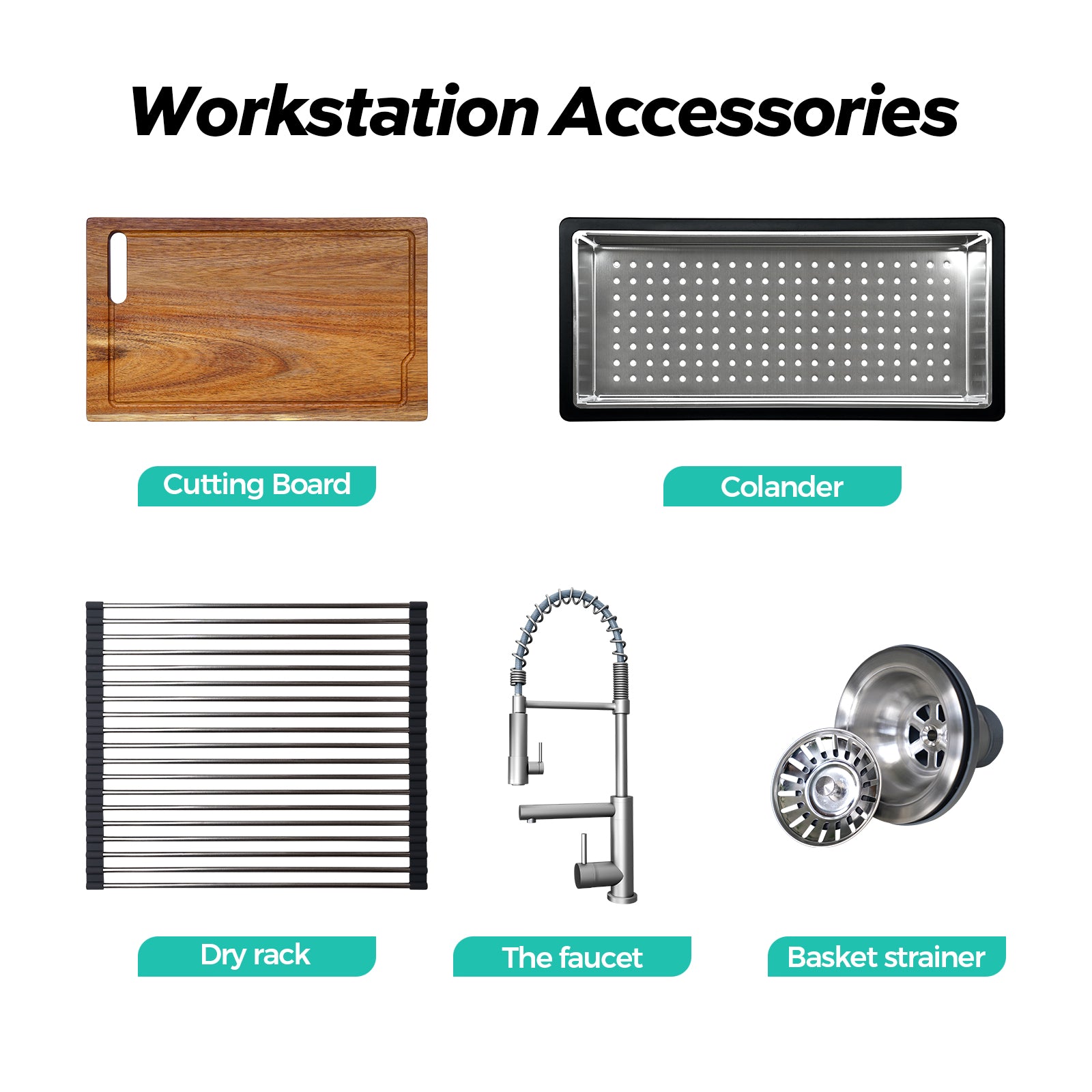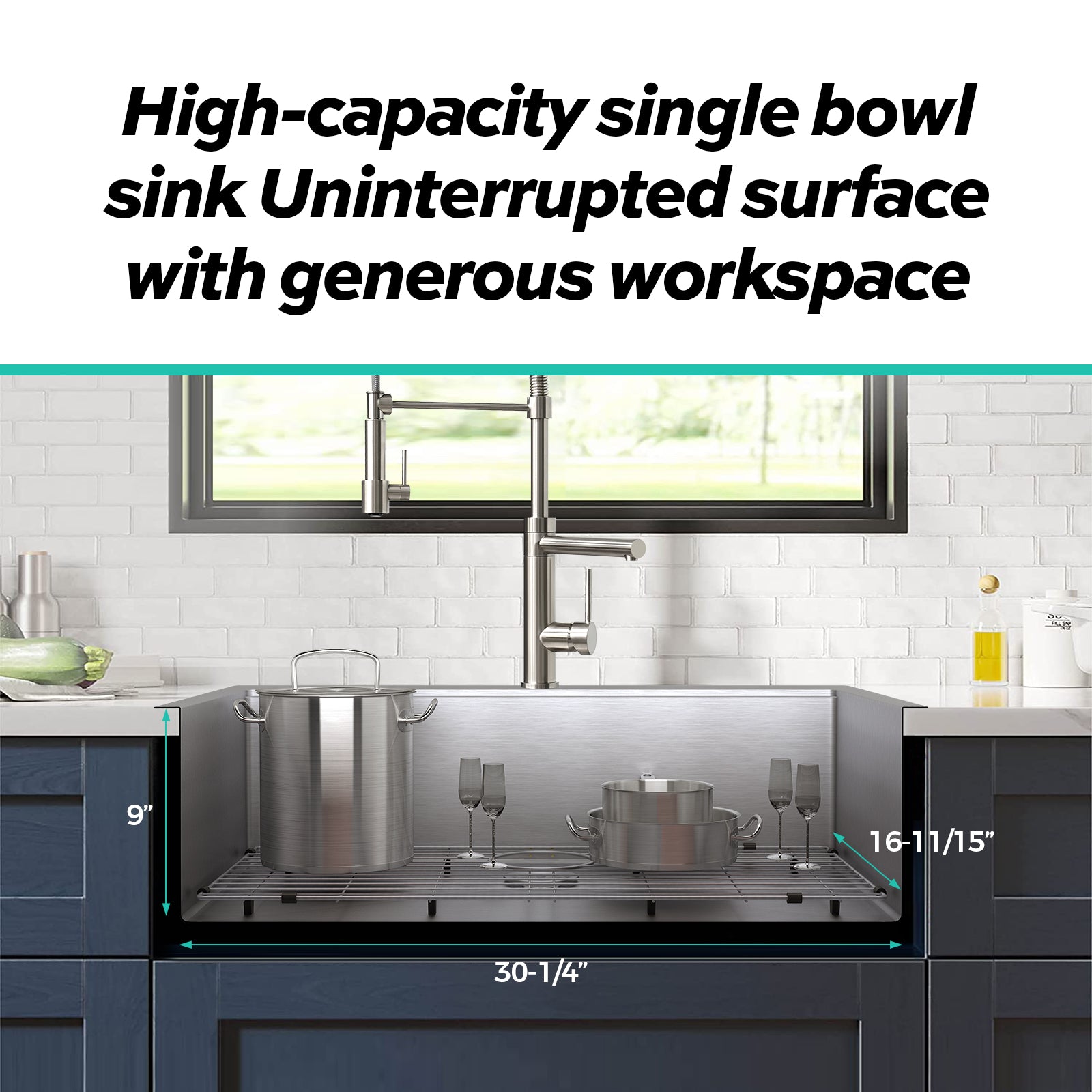 TECASA 33" Dual Mount Workstation Kitchen Sink with Pull-Down Faucet Combo


QUALITY MATERIALS:

This incredibly durable sink is crafted with 304-T grade, 18G thick stainless steel and  finished with a brushed nickel coating that resists corrosion, stains, scratches, and dents. 

PERFECTLY SILENT & DAMP-PROOF:

Maintenance is simple and cleanup a breeze thanks to its easy to clean surface. This model also features a 3mm sound guard undercoating, rubber padding for noise reduction, an anti-condensation thickening coating for sound absorption, and a minimal bottom slope design around the drain hole for fast water removal. 

EXCELLENT DRAINAGE:

With X grooves water guideline on the bottom and an X shape flow line to avoid clogging you get superior performance without sacrificing aesthetics. To make things even better this workstation includes a custom-fit bamboo cutting board, stainless steel drying rack and bottom steel grid, and Pull-Down Faucet combo. 

INSTALLATION & SERVICE GUARANTEE:

With a lifetime limited warranty and first class customer service you can depend on the quality of your TECASA 33" Dual Mount Drop-in and Undermount Workstation Kitchen Sink.
Installation Type: Duel Mount(Workstation)
Material: Stainless Steel
Product Dimensions: 22"D x 33"W x 9"H
Item Weight: 53.9 pounds
Shape: ‎Rectangular
Sink x 1
Base basket x 1
Waste tray x 1
Waste cover x 1
Drainer basket x 1
Roller blind x 1
Wooden chopping board x 1
Faucet x 1