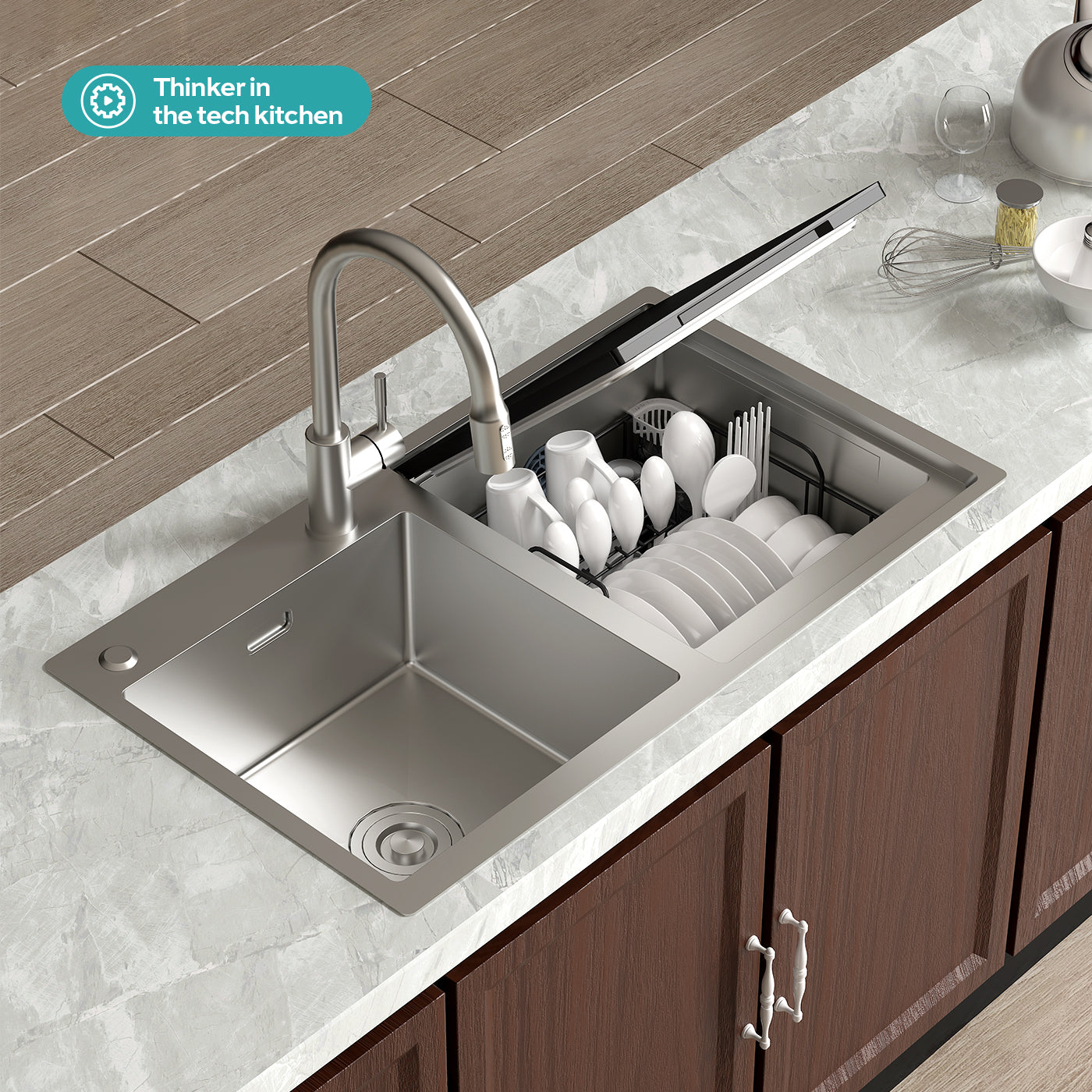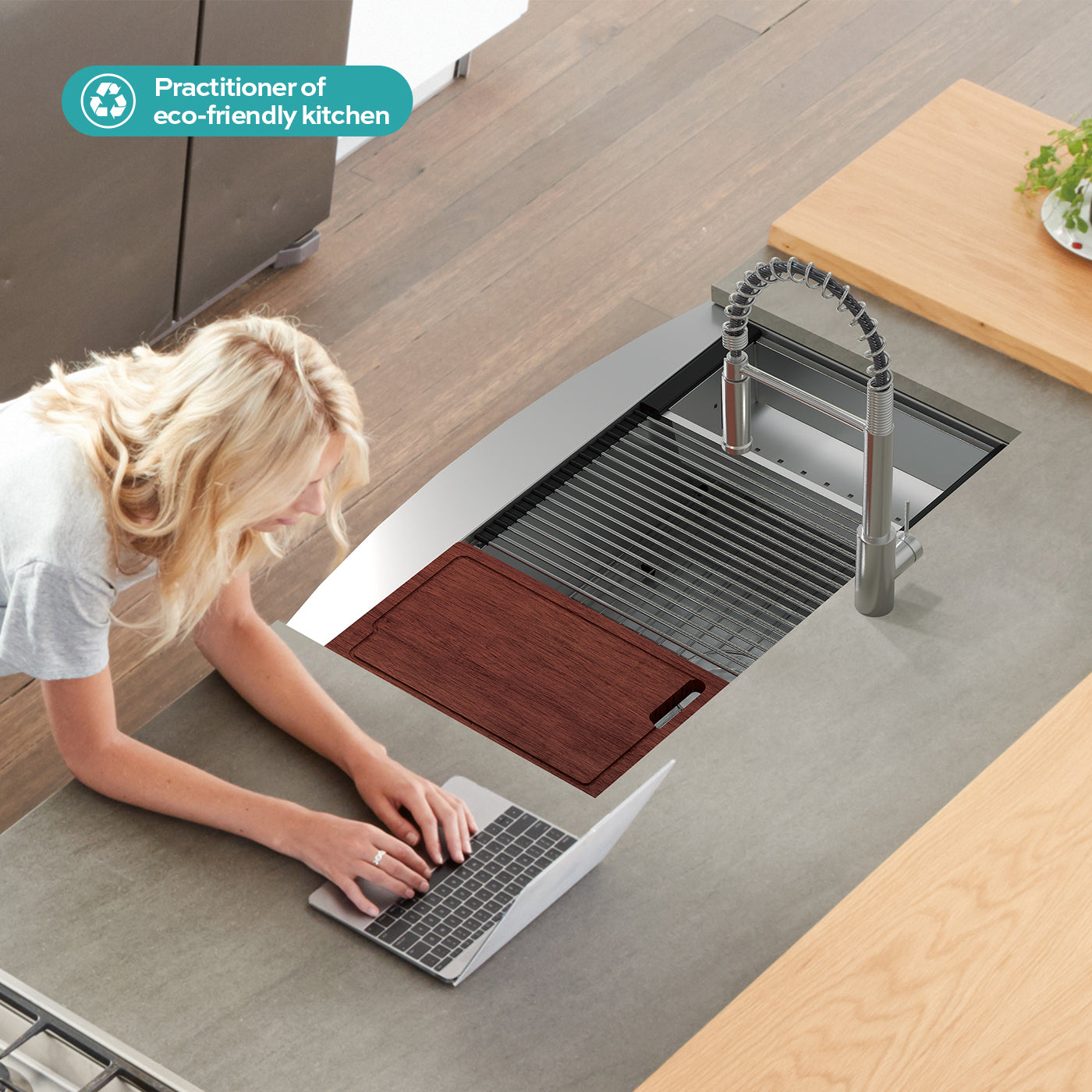 Thinker in the tech kitchen
Our kitchen business began in 2014 when we established a professional handmade sink factory in Zhongshan, Guangdong, China. In 2015, we obtained ISO 9000 certification, and that same year, we started receiving OEM orders from the United States. Subsequently, in 2016, we saw a surge of OEM orders from Europe and Australia. Taking advantage of the widespread use of dishwashers in China, we initiated the development and manufacturing of sink dishwashers in 2019. To date, we have accumulated a wealth of experience in the sink category through continuous reflection and creativity, which enables us to consistently produce superior products
Practitioner of eco-friendly kitchen
We have always been searching for new materials and techniques to protect our environment. For instance, we are currently developing the Granite Composite Kitchen Sink and Fireclay Kitchen Sink. Both of these sinks are sourced from natural materials and are easier to safely dispose of at the end of their lifespan. As a company that values environmental preservation, we are committed to helping people coexist harmoniously with the environment.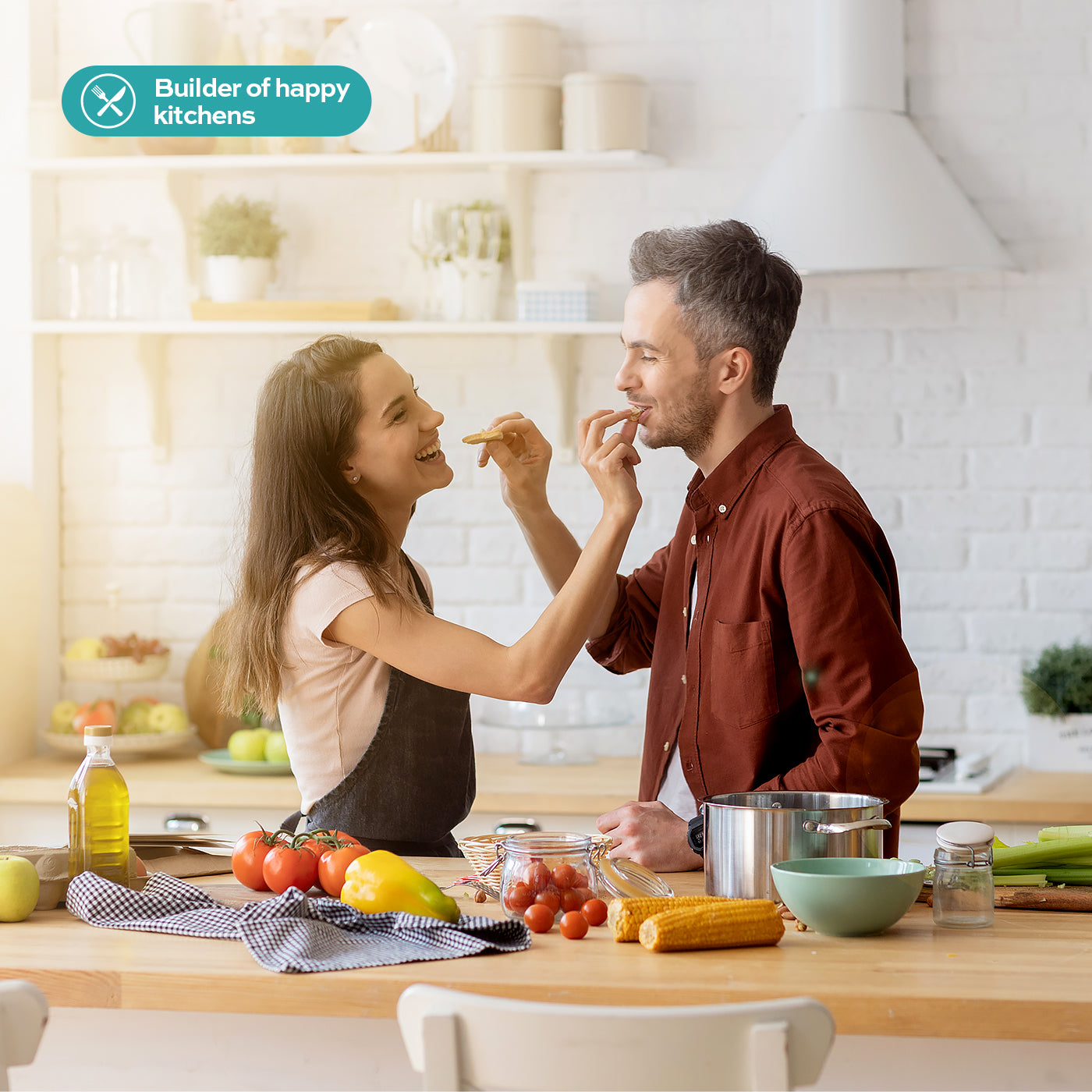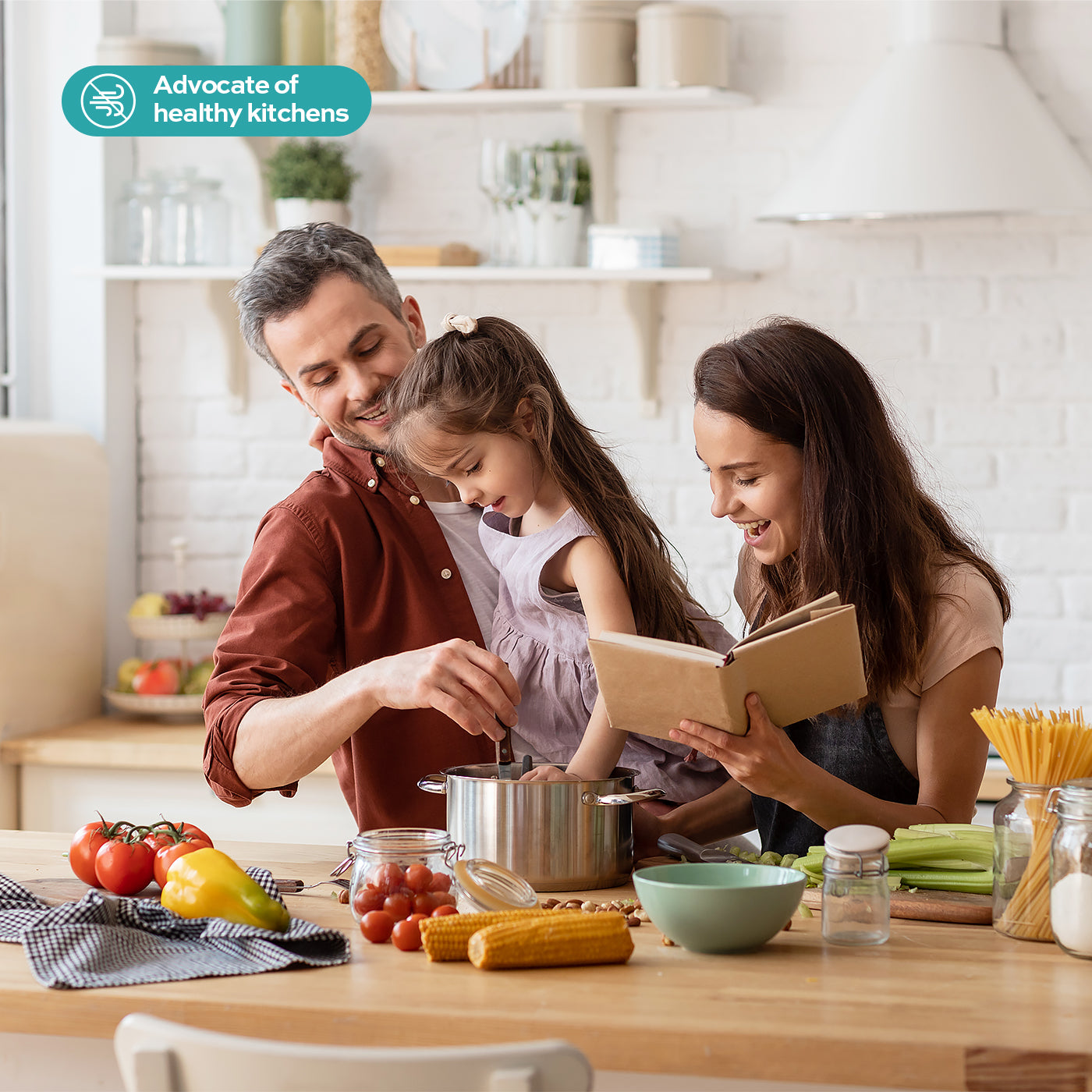 More than just kitchen...
At Tecasa, we believe that creating a joyful home environment comes from finding everyday joys in the kitchen. We craft our products with this philosophy at heart - integrating modern designs and innovative features to make meal preparation easier while keeping your kitchens clean and worry-free. From intimate family dinners to solo cooking explorations; we are committed delivering fuss-free solutions so you can spend more time doing what matters most: connecting with loved ones around delicious recipes shared together!
Advocate of healthy kitchens
At Tecasa, we understand that mealtime goes beyond simply satisfying hunger – it's a celebration of love, creativity and life. For this reason alone, we never skimp on quality when creating products to make cooking spaces as safe and secure for you and your family as possible. No more hidden health hazards from fumes or inadequate gas combustion; just the peace of mind knowing every time you cook tasty meals in comfort!